Ensure Microsoft emails land in your Inbox
Microsoft Email clients (including their web clients) by default will send emails from PhotovaultOnline.com to their Spam folder. In their web client, it may look like this:

You need to tell the client that it is not spam to ensure that similar emails will land in you inbox in the future.
One way that may work is to add "[email protected]" to your contact list.
The other way is to go to the Spam folder, open the mail from PhotovaultOnline.com and tell your email client it is not spam.
In the web client you will find a context menu on the right hand side of the email content window, open it and select the "Add to Safe Senders" menu option.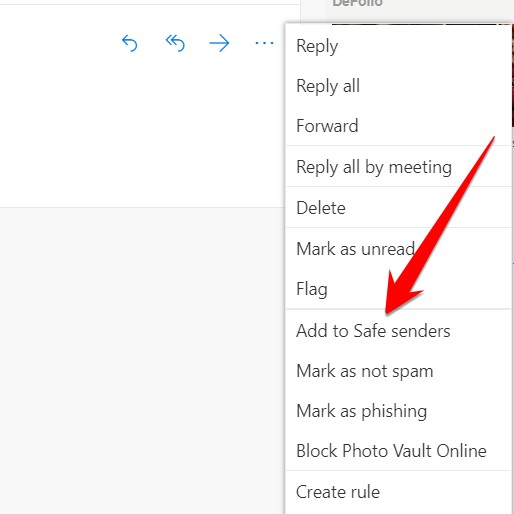 Click on the "OK" button in the confirm dialog window.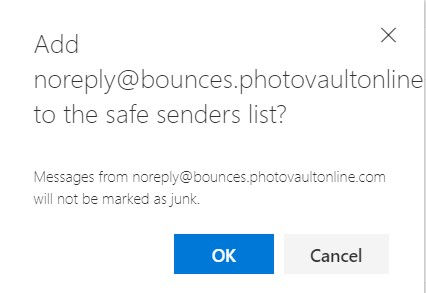 Future emails from PhotovaultOnline.com should now arrive directly in your inbox.